Open Menu
Projects
---
Don't mention it! S'what I do!
Private Projects
You see, while normal people go out after work and find things for their amusement, I find mine in going home, sitting in front of my computer and continue working on things like these: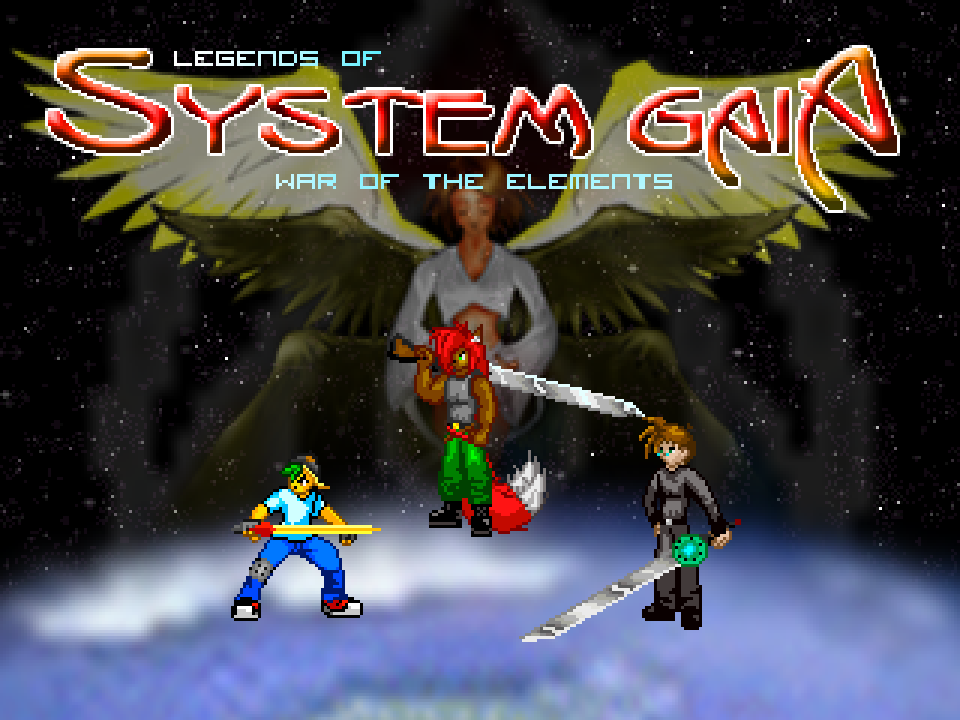 Legends of System Gaia is a JRPG styled game that I developed together with my brother Abe a long time ago using the RPG Maker 2003. Although the assets at that time mostly where "borrowed" (as in "maybe stolen") a lot of passion went into this project. My brother and I want to revive the project soon. But this time handle production properly (no "borrowed" assets!). Our progress can be checked out here!
Roles: Concept, Game Design, Story, Art, Code
Software:
The Box Theory is a webcomic featuring a colorful mixture of pupils, who live their lifes at a school of game design. It takes place in a parallel universe, where everything usually is made of grayscale pixel art.
It currently features one season made up of 62 episodes, which can be read here.
Roles: Concept, Story, Art, Animation
Software:


Dodge 'Em 2 is a game made with Actionscript 3 for the Flash Player. It's the unofficial (but authorized) sequel to a game made by a friend of mine. The player controls an unarmed space ship through an endless asteroid field, where she has to last as long as possible. Powerups and the Dodge mechanic help her with this undertaking. Unfortunately I never came to release it. If you want to give it a shot you can download the .swf here.
Roles: Game Design, Code, Art, Animation, Sound
Software:
4 Miscellaneous Art
---
A little selection of my best digital art:
Last but not least I want to mention this website. I somehow managed to put this together under great pain using wordpress and custom theme programming.
Professional Projects
I currently work as a software developer for the Ravensburger AG. As is common practice in the business world, they own the right to everything I work on there. That means I can't show much on this website except for some links:
3 Internal Projects
---
A few projects I worked on sadly never saw release due to various reasons. Anyway, they helped me growing my skills.
Roles: UI and Fronted, VFX
Software:
Open Menu